QUS is
the world's first washable smart textile
that provides accurate body data capturing. Intelligent sensors in the QUS shirt record all relevant data without a chest strap, save it to the cloud and help you optimize your training.
GLOBAL - WASHABLE SMART TEXTILE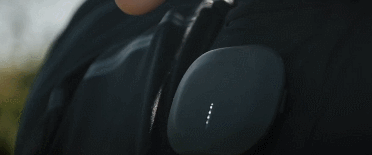 Here is another
smart shirt/bra
that enables athletes to get more out of their workout sessions. It has textile sensors and can measure heart rate, breathing rate, HRV, calories burned, acceleration, and sleep. QUS' smart brain is waterproof and has GPS, accelerometer, and Bluetooth.
QUS lasts for up to 24 hours (with no GPS). It is designed to be comfortable and can be easily machine washed. The companion app helps you make better sense of your data. A cloud platform will also available for trainers interested in managing data for their entire team.
The
QUS- smart
Shirt is a textile with integrated sensors for measuring heart rate, respiration and geodata. Via the on-board unit, all data are transmitted to a mobile app or Cloud solution. Our very flexible and scalable software solution enables the user to analyse their sessions in detail. The
QUS-Shirt
can be used in individual sport, team sports, and the health and safety sector.
Tracking the vital signs of ultra-marathoners and other endurance athletes can be of critical importance. Accuracy is key, of course, but so too is compliance. QUS has developed a wearable technology using a smart textile with sensors woven into a washable fabric. The shirt can measure heart and respiratory rates as well as record movement data gleaned from GPS, an accelerometer, and a gyroscope. "We sat down together with a lot of athletes who are doing crazy things, like marathons through the desert," said QUS shareholder Maximilian Seidel. "They all want to get rid of the chest strap because they all say it is uncomfortable, they don't like it."
QUS
debuted at CES last year but is returning next month to offer live simulations in advance of its market launch in the second quarter of 2019. The Austrian company exceeded its recent €25,000 ($28,000)
Kickstarter goal
in just four days and is now looking for distribution partners and investors. Endurance sports are but one market for the QUS shirt. The company believes its technology can be used for any team or individual sport. A detachable pod houses GPS and data storage so that a runner, for instance, wouldn't need to lug his or her cell phone while out on the trail. The data is collected and transmitted via Bluetooth after the activity. Seidel said there could be applications in medical and health care fields, such as sleep monitoring. There could be utility for QUS for the military, in work safety, and as a stress detection device for high-intensity occupations such as the police force. (Seidel said QUS also received some "very funny requests" about adapting the product for animals. Owners of expensive racehorses and trained falcons were among those to inquire.) QUS has been conducting validation studies in conjunction with FH Joanneum University of Applied Sciences in Graz and in collaboration with Red Bull. The latter has facilitated testing with its sponsored athletes, such as in a recent competition in Trysil, Norway featuring the Austrian biathlon team. Though the research has not yet been published, Seidel shared some promising early feedback indicating a high degree of accuracy in comparing heart rate as measured by QUS with that from ECG.
Hannes Steiner is the CEO of sanSirro, the company that developed QUS. One of the early backers of the project—and now an advisory board member—was former world No. 1 Austrian tennis player Thomas Muster. Two years ago, a newspaper article about the concept caught Seidel's attention, prompting him to inquire about offering his experience in electronics and software development. QUS won the
German Innovation Award
for "Design Thinking" from that country's national Design Council.